Glenwood Rover's Midfielder Odhran O'Brien recently travelled to Tunisia, where Glenwood are opening several Club Superstores. The club have over 100,000 registered supporters in this area of the world.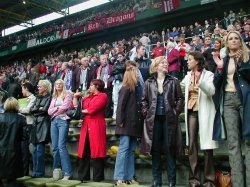 Players Wives and Girlfriends before our recent Intertoto 3rd Round Qualifier v's Fernabache of Turkey.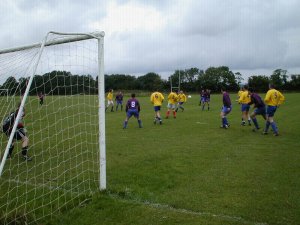 Recent Match Played behind closed doors after disturbances at our Carlsberg Invitational Match against Ajax.

St Nicholas's Fan's make their way down Nutgrove Road to Loretto Park.